When we bought this house in 1980, we had no idea that we'd still be here 35 years later!  For those of you who are too young to know what it was like back then and those of us who are too old to remember, here are some highlights:
USA beat the USSR at ice hockey at the Winter Olympics – to be known as the "Miracle on Ice"
John Lennon was shot in NYC
'Star Wars V – The Empire Strikes Back' was in a theater near you
Jimmy Carter was president – but Reagan elected in November
Ted Turner started CNN – the first 24 hour news station
 Introduction of Fax Machines and Post-it Notes
Mount Saint Helens erupted
US boycotted the Moscow summer Olympics because Russia had invaded Afghanistan
Top movies included Caddyshack, Airplane, 9 to 5
We were introduced to Pac-man and Rubik's Cube
Gas cost $1.19 per gallon
The Titanic was found
Japan became the world's largest auto producer
Christopher Cross won the Grammy for Best new Artist, Record, Album and Song of the Year for his hit, 'Sailing' – we loved that song
Lead paint was banned
There was a terrible heat wave in the US causing the deaths of over 1,200 people
The Iran / Iraq war began
Dow Jones closed the year at 963
Inflation rate – 13.58%
Year end Federal Reserve interest rate 21.5%
Let that last one soak in for a minute – 21.5% !!  So we were incredibly excited to qualify for a FHA loan for this brand new cedar siding house (all the rage back then).  We were tired of townhouse apartment living and ready to settle down and find a house, and garage of our own.  Interest rates were still climbing with no relief in sight – so we locked in our interest rate at ONLY 13.5% !!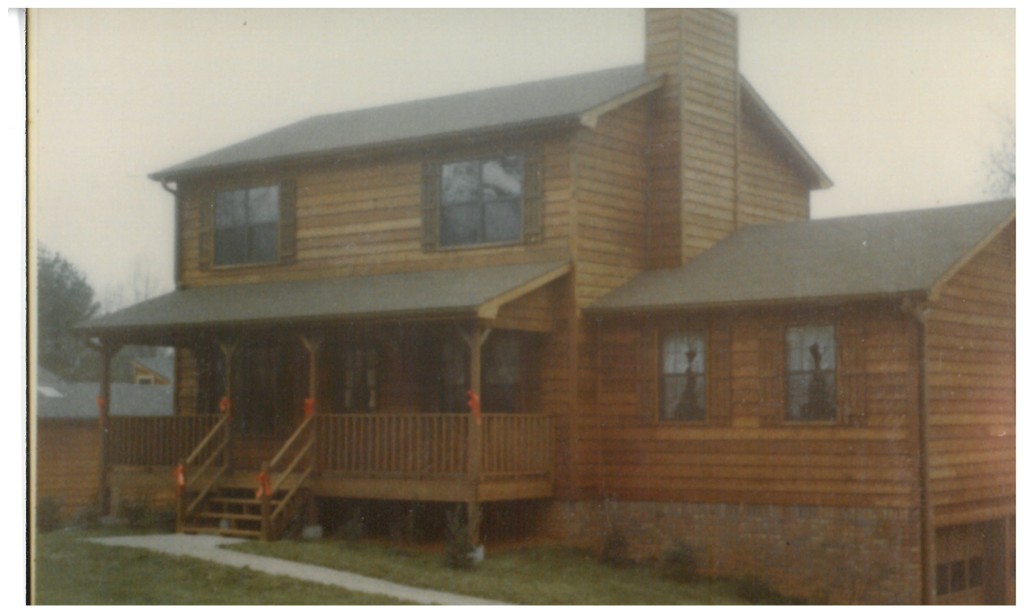 With a little help from Dale's parents, we were able to scrounge up $5,000 for a down payment, and make a deal to purchase the house.  So three days before Christmas we moved our few belongings up the Four Lane Highway from Smyrna all the way to Marietta.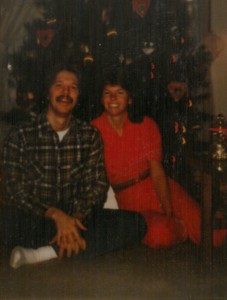 Once we finished moving, Dale's brother, David and Stephanye set out to find a Christmas tree and came back with a 'Charlie Brown' tree from one of the lots over on Whitlock – the tree that everyone else had passed over.  We were just happy to celebrate a new year (and a new President) in our new home.