It was late on Monday before we were able to get to the house, and the block was already in place for the new Addition.  These are officially called CMU's – 'concrete masonry units', and are stuck together with mortar.  The rebar that you saw last week coming out of the top of the footings is now sticking up inside the cells of some of the block, and those cells will be filled with mortar to give the wall more lateral stability.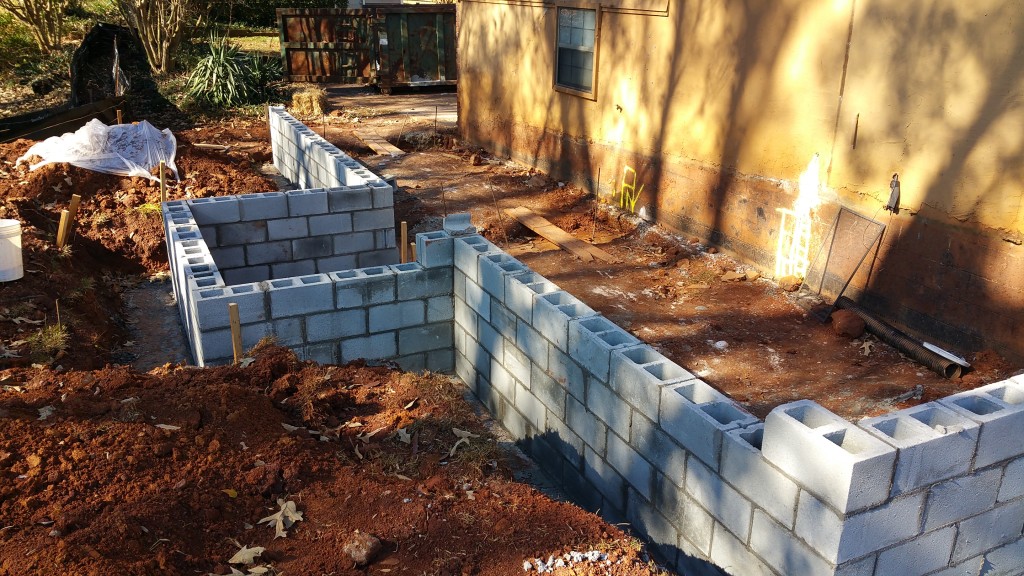 Block and brick are normally laid in a 'running bond' pattern which means that the vertical joints are staggered and don't line up with the course below and above.  This makes for a stronger wall.  Hopefully the block has been laid out carefully to align with the existing walls of the house.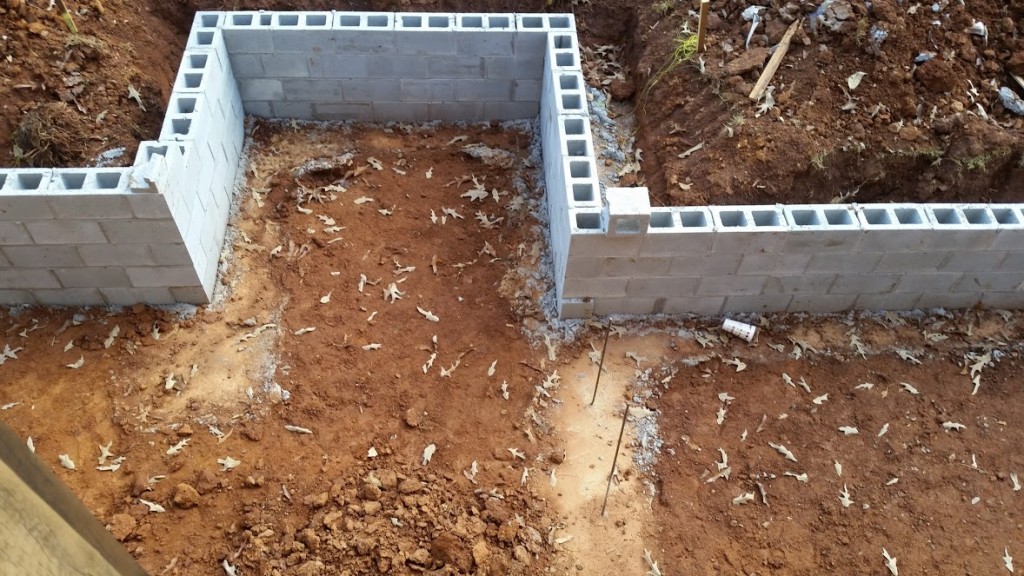 Not much else happened at the house this week – we did some more clean-up and have taken the framing demo about as far as we can without getting into temporary structural supports.  We're going to wait for the framers to handle that as they tie in the new Addition to the existing house.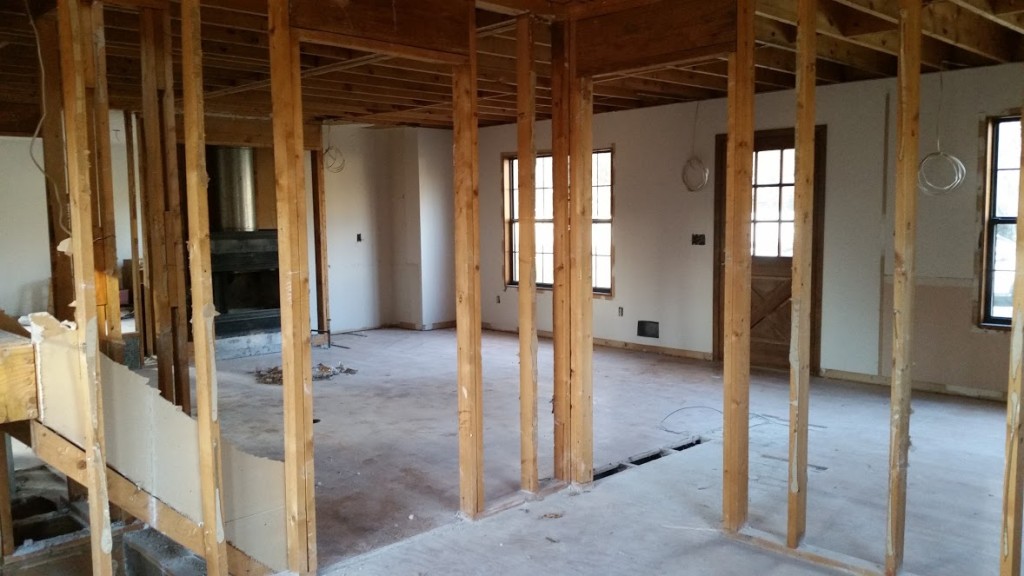 Most of the electrical wiring, boxes, outlets, and switches have been removed except where we are going to re-use something in the same exact place that it was before.  We still have some plumbing demo to do on the piping and will get to that soon.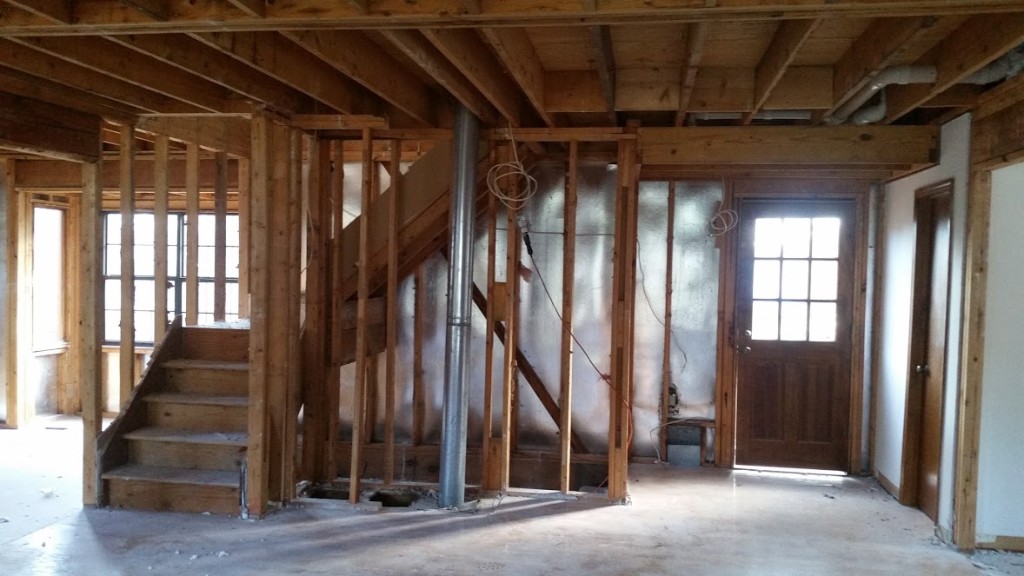 The stairs up and down are going to be replace with new ones in a totally different place.  The original ones will be removed by the framers when they get moving, but they sure are handy for getting up and down in the mean time.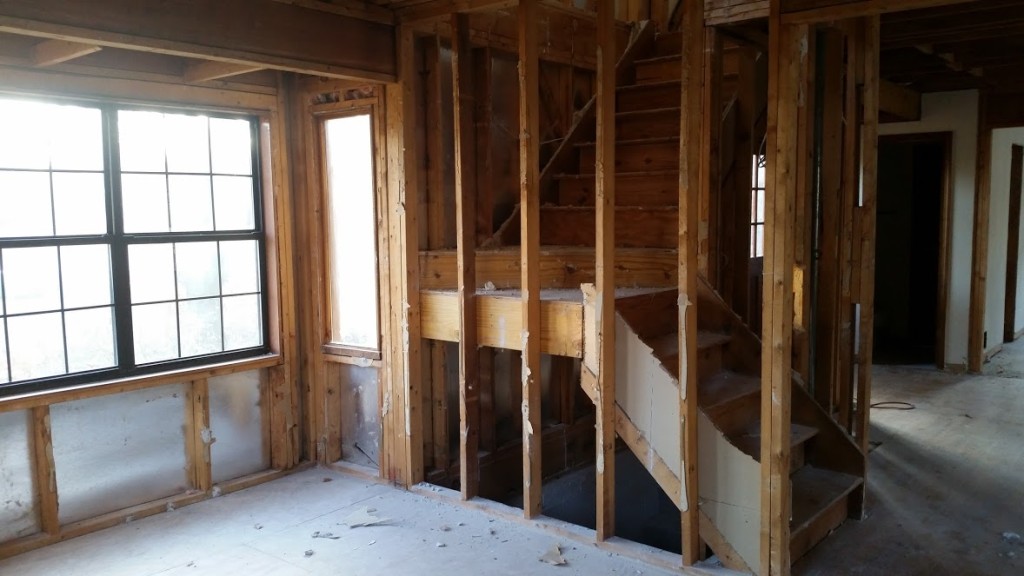 The rains have played havoc with the schedule so far.  The ground has to be reasonably dry in order to deal with excavation and footings, and it seems that the rain cycle has been timed exactly so that when ground is almost ready to proceed, it rains again!  Jonathan does construction scheduling for a major contractor in Atlanta, and all of their projects are behind for this same reason.  I understand that El Nino is to blame and we are in for a wet winter, but hopefully we'll get a break so the slab can get poured next week and we'll have some framing started the week after.  Then it is off to the races to get the framing up and get the roof on so weather won't be such a factor in the progress.