The windows are here! Right on schedule and the timing is good because the framers have just about finished up their work and are ready to put on the housewrap and then the windows.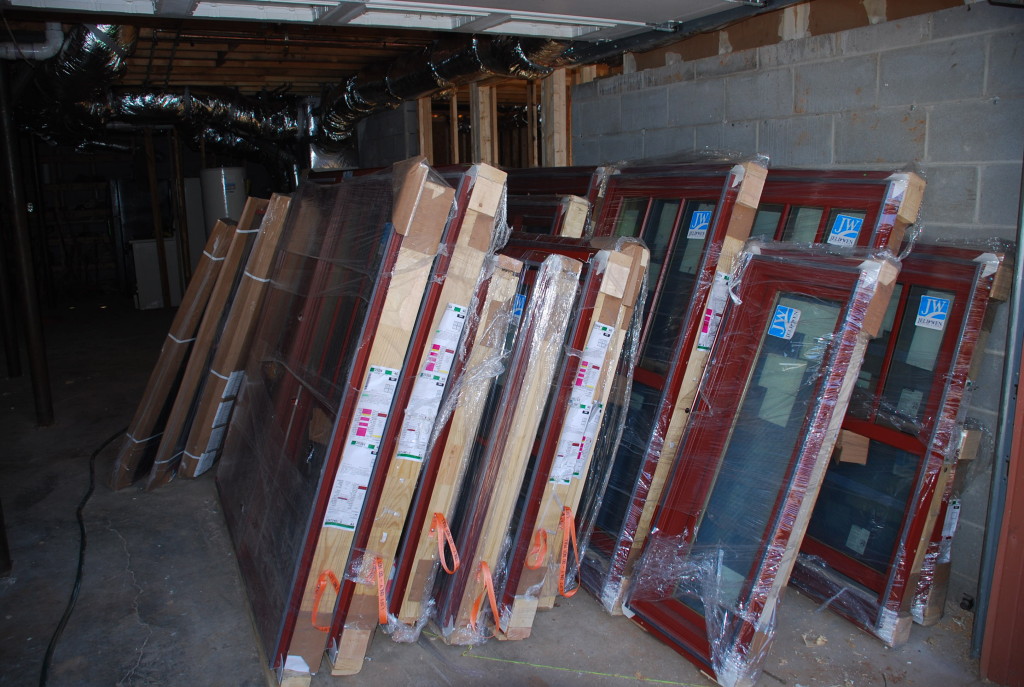 This week the HVAC contractor has been busy putting in new ductwork. Once the old stairs were removed, we were able to move the Basement air handler and water heater back against the back wall and then re-run the ductwork. Codes have changed since 1980 and the ductwork requires more insulation than before – necessitating new 'flex' ducts being installed along with new supply and return grille locations. We're a bit disappointed that the ductwork is not more out of the way, but it seems there's not much that we can do about it at this point.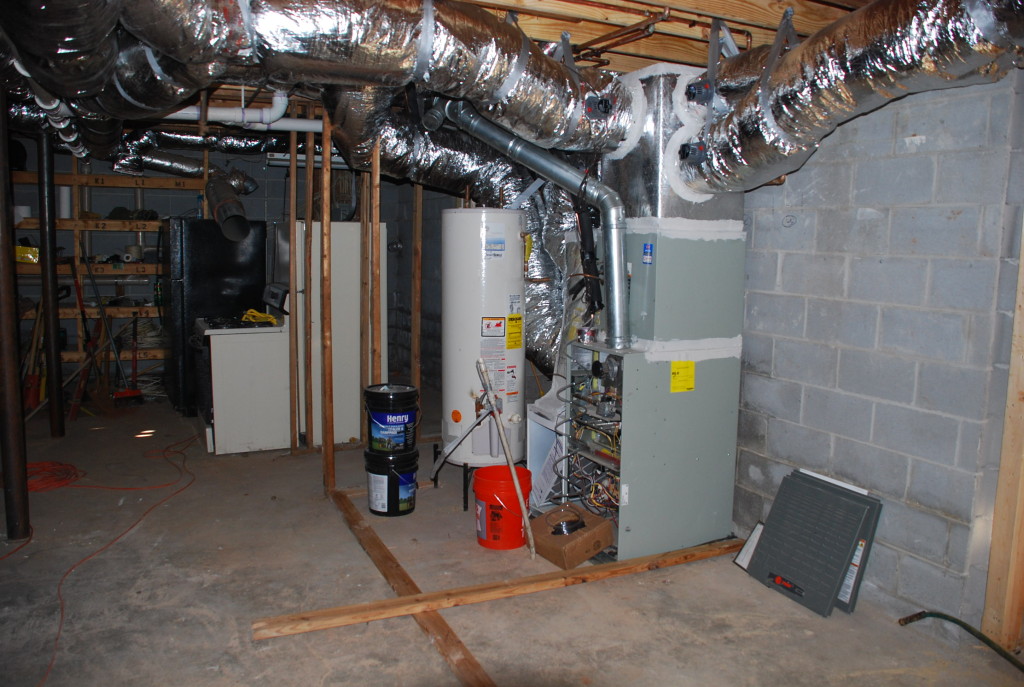 The electrician has also been busy getting started this week. Besides having to put in new boxes in the Addition, many of the switch and outlet locations are going to change in the original house, so it will just about be a total re-wire job. In addition we have discovered that the original electrical panel, though adequate size for the new loads, is not compatible with the new 'arc fault' breakers that are now required by the newest electrical code. So a new panel is now in the budget.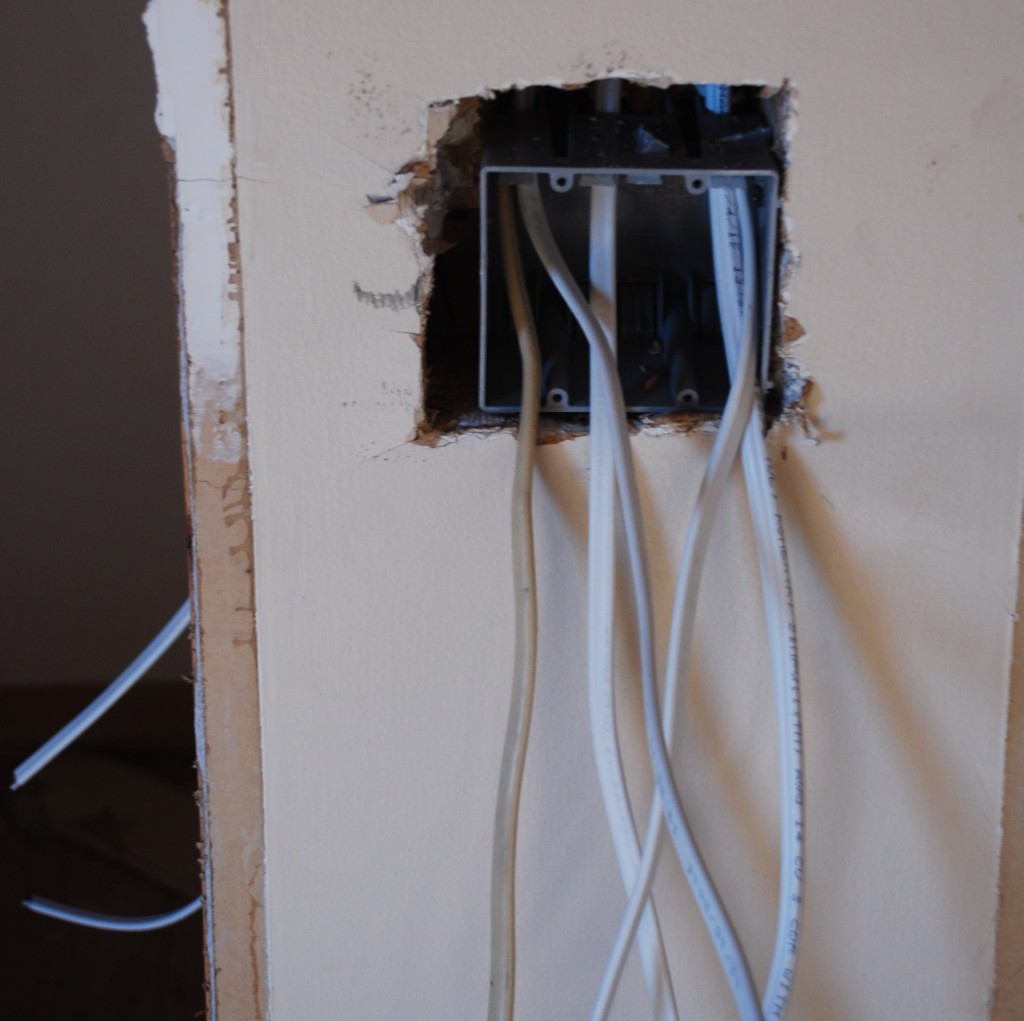 I'm not really sure why they are cutting holes in the drywall to run new wires – but there are several instances like the one below where they have. Maybe one of our readers can enlighten me?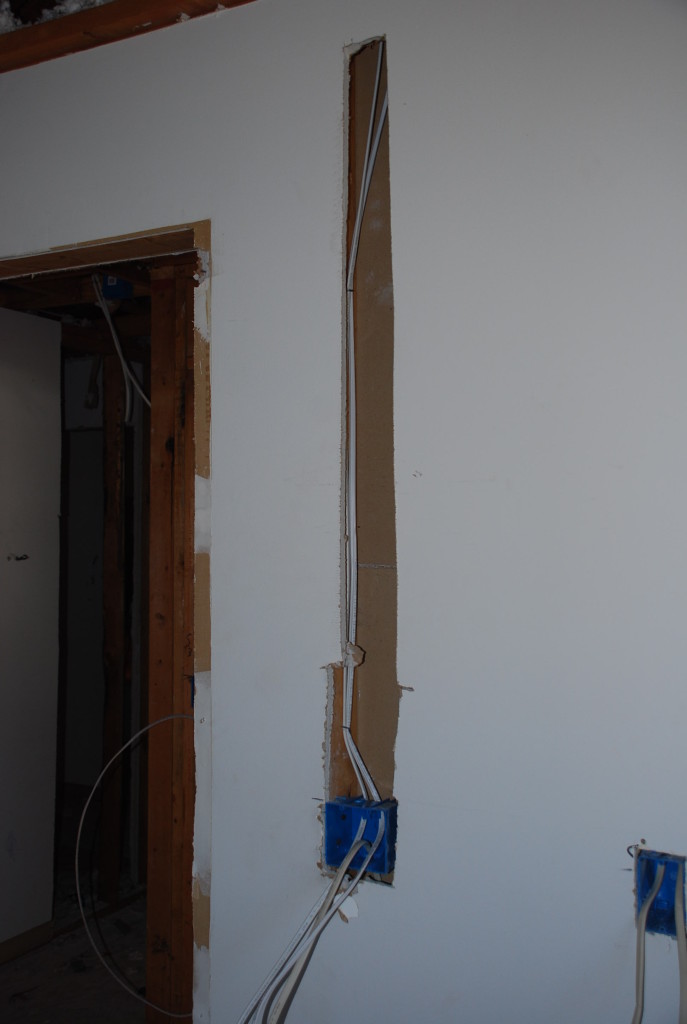 Now that the Second Floor ceiling has been removed it is easier to see how the ductwork is running and gives us better access to remove the old duct. We are planning to spray-foam the underside of the roof deck, so we won't have to replace all that blown-in insulation that was there before.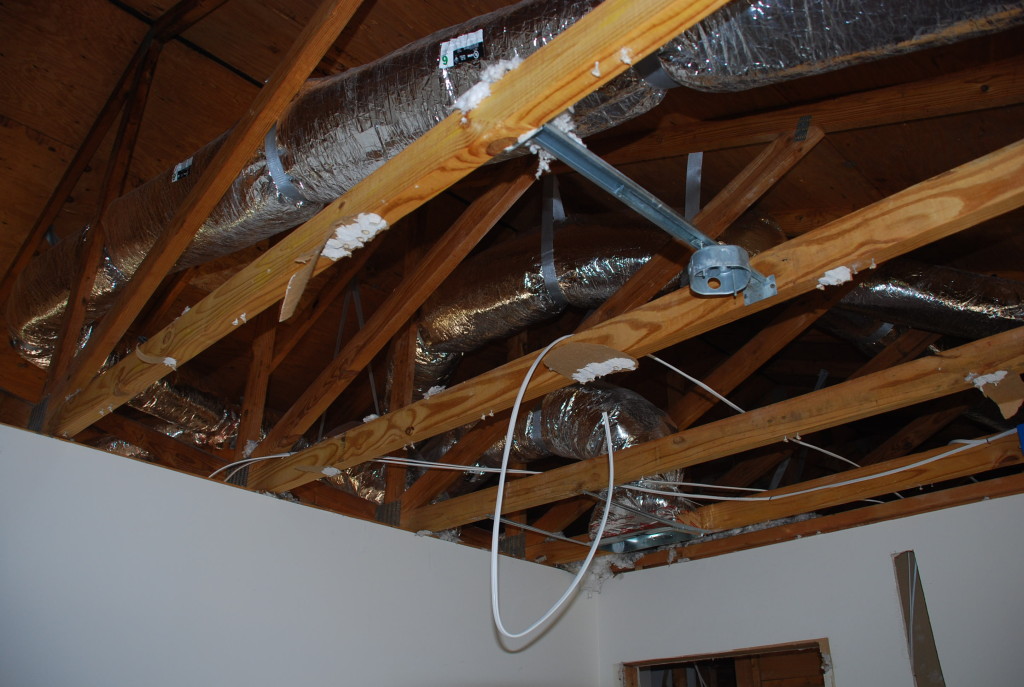 So we are all geared up for getting everything dried-in, which includes the housewrap and windows in place, but before we could get it all going, we had our first snow of the season! We, it was really just a dusting – maybe 1/2″ or so, but enough to delay the progress once again.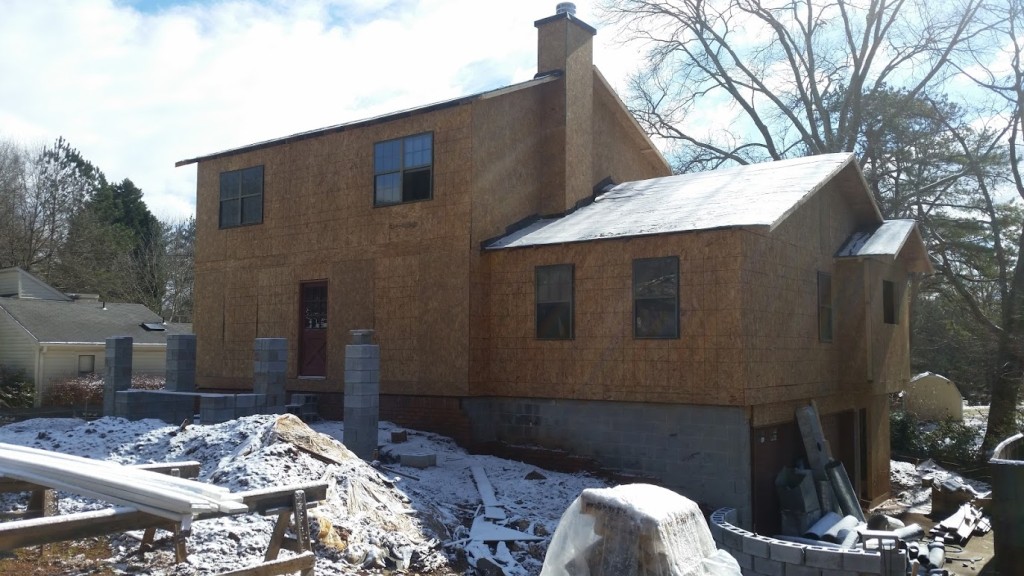 Hopefully next week . . .