The race was on to beat out one more impending rainstorm.  The framers had made good progress but a lot of the new framing, as well as the original house that was now exposed to the elements, were vulnerable.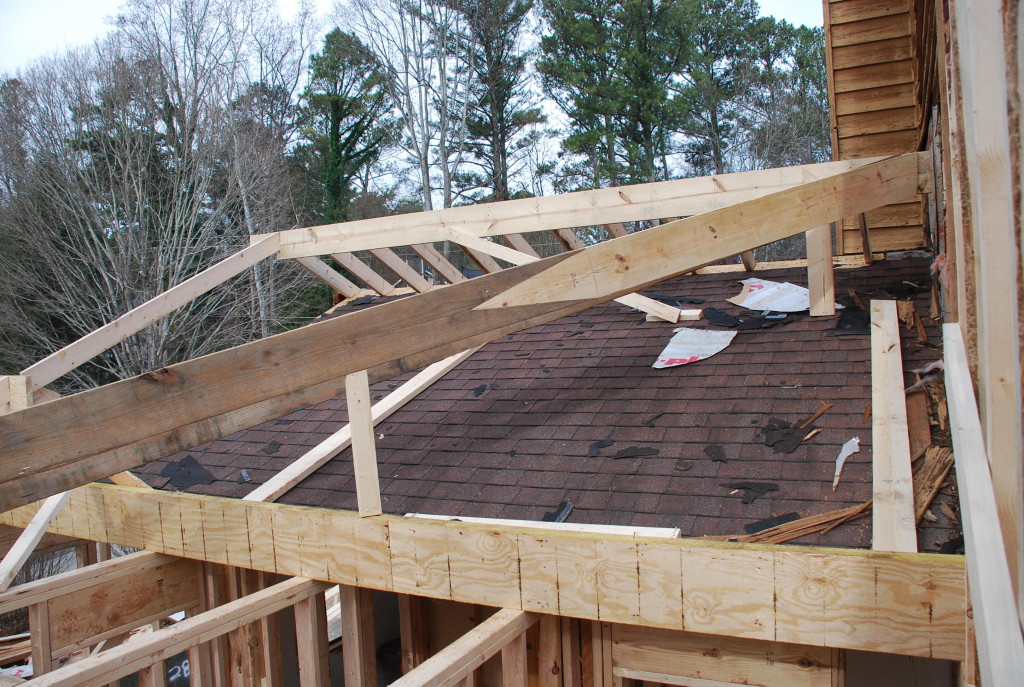 We are using AdvanTech floor decking which is made with exterior glue and is just about impervious to water damage, but the the back wall of the house had just about all been removed and a blowing rain could do a tremendous amount of damage to the old plywood subfloor, insulation, drywall . . . just about everything that we haven't already taken to the dumpster.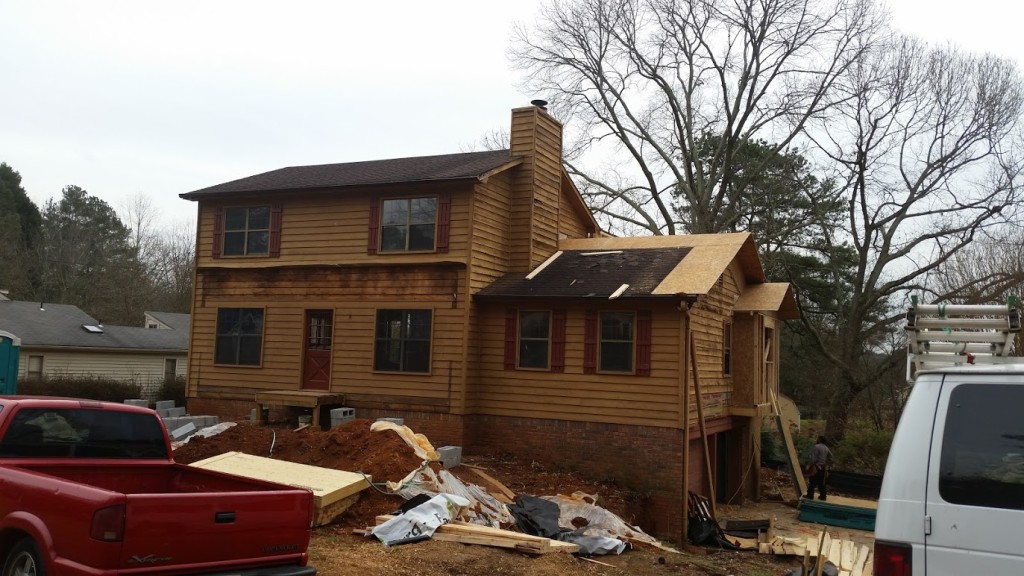 So they worked hard to get the new roof decking on and got most of the lower roof done, but the upper room still had a ways to go.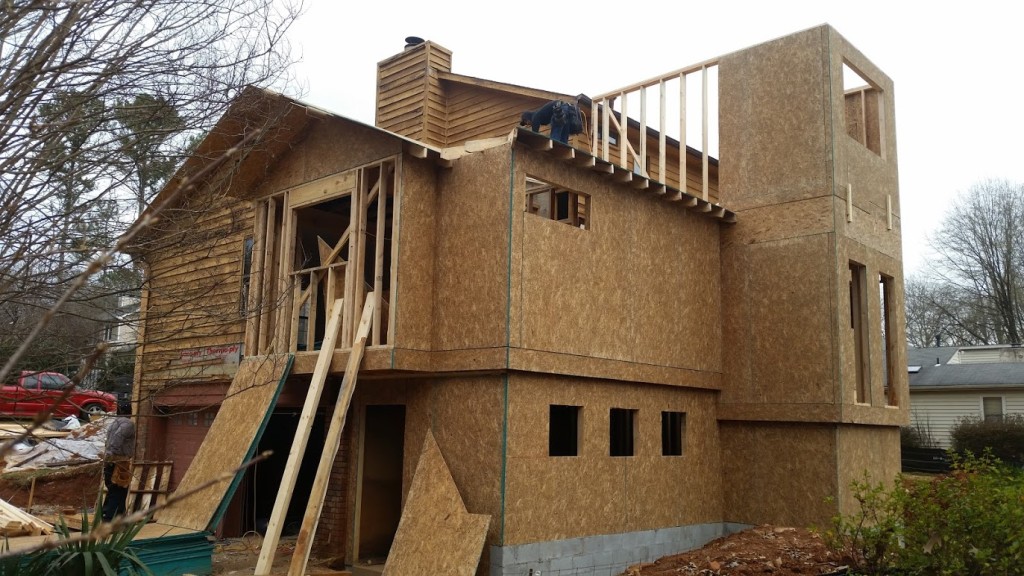 The forecasters were confident in their predictions, so we bit the bullet and bought a couple of huge tarps to protect all of the new work.  As soon as the tarps were up, the rains came.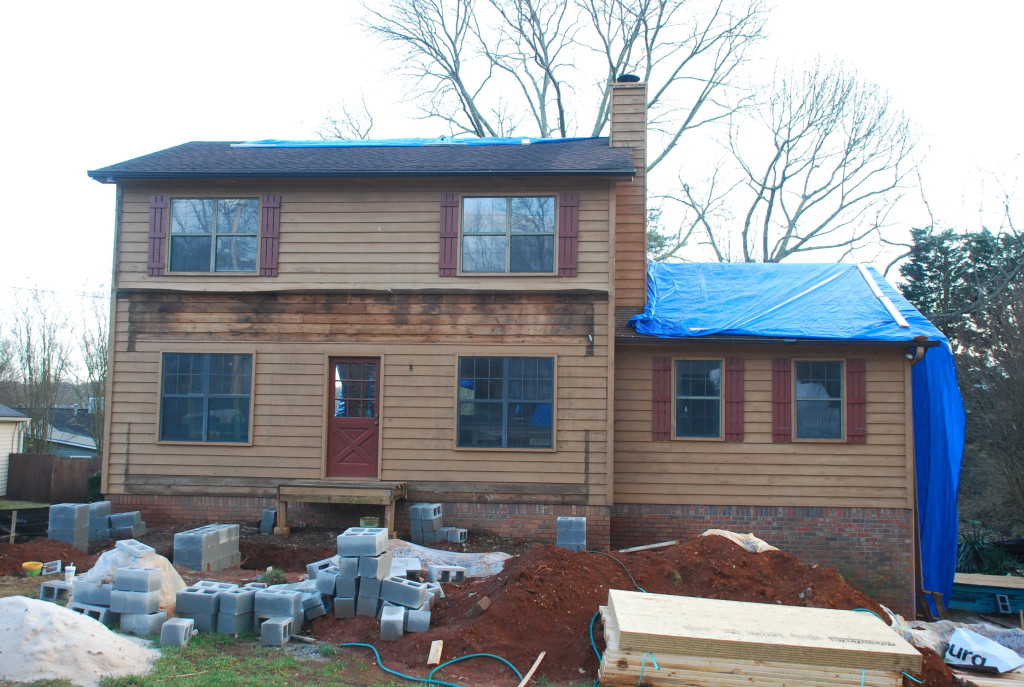 They covered the new work the best they could, and we waited out the bad weather for a couple of days hoping that everything was staying fairly dry.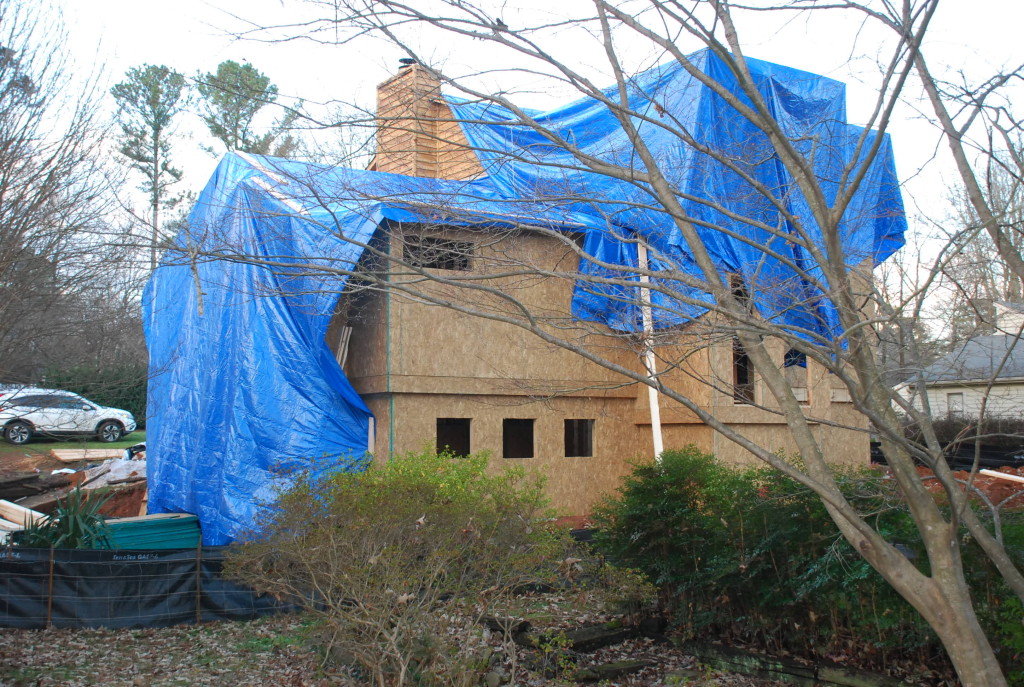 And then of course there was a holiday, so it might as well rain, because most folks weren't doing much this week anyway.  Merry Christmas!!